Downloads
From product flyers to technical presentations delivered at industry conferences, you'll find information on Gencoa and its products in the sections below. If you have questions on anything that isn't covered, contact our sales team to request further information.
Company general
Product information
Product Presentations
Conference Presentations
Technical information
Miscellaneous
Product brochure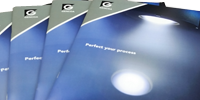 Download a PDF copy of Gencoa's latest product brochure.