Gencoa Drawing Generator
This tool will generate a PDF file containing a drawing of a Gencoa standard rectangular magnetron, linear ion source or GRS rotatable magnetron suited to specific size requirements.
The purpose of the drawing is to show accurate measurements in order to determine if the magnetron will fit into a required space. All drawings produced are for illustrative purposes only, and should not be treated as a final quote drawing. Detailed drawings and 3D CAD models, containing any additional options, will be produced on receipt of a order.
Once you have completed registration, the following steps illustrate how the drawing tool works.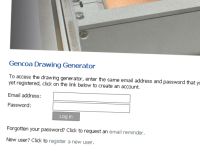 Step 1: Login to the drawing tool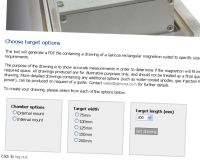 Step 2: Select size options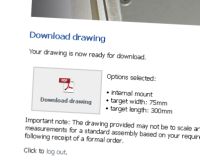 Step 3: Download a PDF of your drawing
Login/Register
If you are an existing user, click to login.
New user? Click to register.