Exhibitions calendar
Gencoa participate regularly at international conferences and exhibitions aimed at the vacuum coating industry. The following list details Gencoa's involvement at industry-related events during the year.
Event
Date
Booth/stand
SPIE Photonics West
San Francisco, USA
30 January - 1 February 2018
723
NCCAVS 39th Annual Equipment Exhibition
San Jose
22 February 2018
45th IOP Plasma Physics Conference
Queen's University, Dublin, Ireland
9-13 April 2018
European Advanced Process Control and Manufacturing (apc|m) Conference
Dresden, Germany
16-18 April 2018
ICMCTF 2018
San Diego, USA
23-27 April 2018
SVC TechCon
Orlando, Florida, USA
5-10 May 2018
310
Optatec
Frankfurt, Germany
15-17 May 2018
G40
AIMCAL R2R Conference Europe
Munich, Germany
4-7 June 2018
HIPIMS Conference
Sheffield, UK
25-28 June 2018
International Conference on Atomic Layer Deposition (ALD 2018)
Incheon, Korea
29 July - 1 August 2018
Plasma Surface Engineering
Garmisch-Partenkirchen, Germany
17-21 September 2018
Vacuum Expo
Coventry, UK
11-12 October 2018
glasstec
Dusseldorf, Germany
23-26 October 2018
International Conference on Reactive Sputter Deposition
Ghent, Belgium
6-7 December 2018
Gallery






Contact Gencoa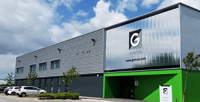 To contact Gencoa at our Liverpool headquarters, click for contact details.
For details of international representatives, refer to our list of worldwide contacts.