Blog
A series of articles detailing technology and products in fields related to magnetron sputtering and other vacuum coating processes.

Key Techniques for Gas Leak Detection
Published: 15/2/2022
This article outlines the various methods of gas leak detection in vacuum technology and how they relate to Optix. Continue reading...
Contact Gencoa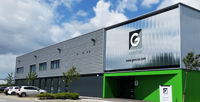 To contact Gencoa at our Liverpool headquarters, click for contact details.
For details of international representatives, refer to our list of worldwide contacts.