Circular ion source
Gencoa IMC75 is a compact and powerful self-neutralizing circular ion source, suitable for a range of applications and available with an associated power supply delivering improved control and automatic regulation of two gases.
With no contamination produced, IMC75 is suitable for semiconductor applications, with other processes including substrate pre-treatment of metals, polymers and ceramics, ion assist, etch/texturing and PACVD deposition.
The IMC75 boasts a long maintenance cycle - both in reactive and inert environments - and has an operational range of up to 90mA and up to 3kV. It provides stable ion beam current and ion energy distribution due to its integrated closed loop feedback control.
The IMC75 is easy to fit, with a 1" shaft mount, outer diameter of 5" and a tilting head for ion angle control. It can be paired with a 3" or 4" Gencoa circular full face erosion magnetron as a cluster solution for R&D applications.
Key features
Inversed magnetron ion beam
Self neutralised ion beam
Gridless design with no filaments
Operating pressure in large pressure range (E-4 to E-3 mbar)
Tilting head - ion angle control
Stable ion beam current and ion energy distribution
Feedback control
Variety of gas feed possible
No contamination
Suitable for semiconductor industry
IMC75 Ion Etching Applications
Nanotexturing
Coating removal
Improving coating adhesion
ITO and silver deposition assistance
PACVD - DLC deposition
Ion beam deposition
IM300 Power Supply
Automatic gas feedback control of up to two gases can be achieved with the inclusion of the associated IM300 power supply, and feedback control of more than two gases is possible by also including a Speedflo or Speedflo Mini unit.
Gallery






Downloads
Related Applications
Product brochure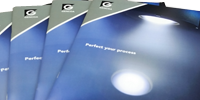 Download a PDF copy of Gencoa's latest product brochure.