Applications
Magnetron sputtering continues to provide answers for more and more new enterprises and applications. As technology puts more demands on devices and economics, the ability of magnetron sputtering to provide the solutions is ever more evident. Gencoa are involved in many areas of sputtering activities, with selected applications detailed throughout this section.
Downloads
Contact Gencoa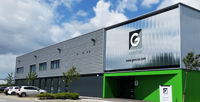 To contact Gencoa at our Liverpool headquarters, click for contact details.
For details of international representatives, refer to our list of worldwide contacts.