Staff profiles
Dermot Monaghan (Managing Director)
Dermot Monaghan is the managing director of Gencoa Ltd which he founded in 1994.
Following completion of a BSc in Engineering Metallurgy, Dermot completed a PhD based upon magnetron sputtering in 1992 and went on to be awarded with the C.R.Burch Prize from the British Vacuum Council for 'outstanding research in the field of Vacuum Science and Technology by a young scientist'.
Dermot has published over 30 scientific papers, delivered in excess of 100 presentations at international scientific conferences, and holds a number of international patents based around plasma control in magnetron sputter processes.
Dermot is the Past Chairman of the UK, Institute of Physics, Thin Film and Surfaces group and is a former UK representative for Thin Film Technology for the International Union for Vacuum Science and Technology (IUVSTA).
Victor Bellido-Gonzalez (R&D Manager)
Victor Bellido-Gonzalez is a well-known face in the vacuum industry and has been R&D Manager at Gencoa Ltd since joining the company in 1996.
Victor's experiences of thin film technology extends back to the mid-1980's, and alongside a series of international patents, he has several publications in the field of Inorganic Chemistry, Plasma Assisted Chemical Vapour Deposition (PACVD) and Physical Vapour Deposition (PVD).
Contact Gencoa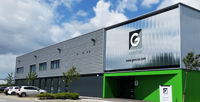 To contact Gencoa at our Liverpool headquarters, click for contact details.
For details of international representatives, refer to our list of worldwide contacts.