Technical papers
Gencoa have produced technical papers detailing product information and industry techniques to help you to get more from your process.
May 2018: Optix for Chemical Sensing
True gas sensing in vacuum and atmosphere, where RGAs fail to go. [Download PDF]
March 2018: Gencoa Active Anodes
Magnetic guidance of plasma electrons. [Download PDF]
December 2015: GRS for ITO processes
Use of rotatable magnetrons for low damage ITO layers. [Download PDF]
July 2014: FFE300 uniformity tuning
Uniformity adjustment during wafer metalizing. [Download PDF]
January 2014: Gencoa Rotatable System
Introducing a new ultra-compact rotatable magnetron. [Download PDF]
December 2013: FFE75 Circular magnetron
Defect reduction in thin films via dynamic plasma scanning. [Download PDF]
November 2013: IMC75 Circular ion source
Adaptable to a wide range of R&D-based applications, Gencoa's new 3 inch circular ion source reaches new levels of flexibility in the ion source market. [Download PDF]
September 2013: Pulsed valve cracker effusion cell
Precise and dynamic control of vapour phase compounds using pulsed valve effusion cell, a joint development by Nano4Energy and Gencoa. [Download PDF]
July 2013: System geometry tuning
How tuning of the system geometry can lead to improved uniformity [Download PDF]
June 2013: Controlling reactive sputtering processes
How reactive gas control delivers a more stable sputtering process [Download PDF]
Contact Gencoa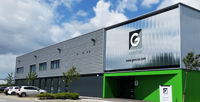 To contact Gencoa at our Liverpool headquarters, click for contact details.
For details of international representatives, refer to our list of worldwide contacts.