Privacy policy
The following text details the collection and usage of data from Gencoa's website and email newsletters.
What information is collected
Website usage statistics are collected to enable the analysis of pages accessed. All information is collected by Google Analytics and includes information such as pages viewed, along with technical aspects such as the web browser used to view the website. The data is collected in an anonymous form and identifiable personal information is not collected.
Why we use it
The information is used for the purpose of analysing the effectiveness of the website, and identifying any trends in the usage of the website. For example, one use would be to highlight geographic regions from which there is a growing - or declining - level of website visits. This can be used as a contributing factor in recognising territories where there is interest in Gencoa products and services.
Email communication
Gencoa send out regular email newsletters promoting company activities at worldwide events, and supplying information on new products or further updates to existing products.
Data which relates to email newsletters is stored and managed using Campaign Monitor mailing software. Personal details held by Gencoa are gathered from prior business communication, and processed on the basis of legitimate business purposes. Campaign Monitor provides individuals with the ability to control the data held, and all Gencoa newsletters include a option to contact preferences, where the information held can be edited.
Individuals have the right to object to any processing of information for the above stated purpose, and can contact Gencoa to request that details are deleted. Alternatively, individuals can unsubscribe from the list and opt out of any further communication with immediate effect.
Personal details are not provided to other third parties for any purpose.
Contact Gencoa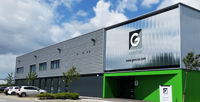 To contact Gencoa at our Liverpool headquarters, click for contact details.
For details of international representatives, refer to our list of worldwide contacts.